Through interactive maps and visualizations,  Mattapoisett Data Stories invites exploration of life in the shipbuilding village of Mattapoisett, Massachusetts, in the late 1700s and mid-1800s by integrating map, census, and American Offshore Whaling Voyages data.
Explore Mattapoisett Data Stories →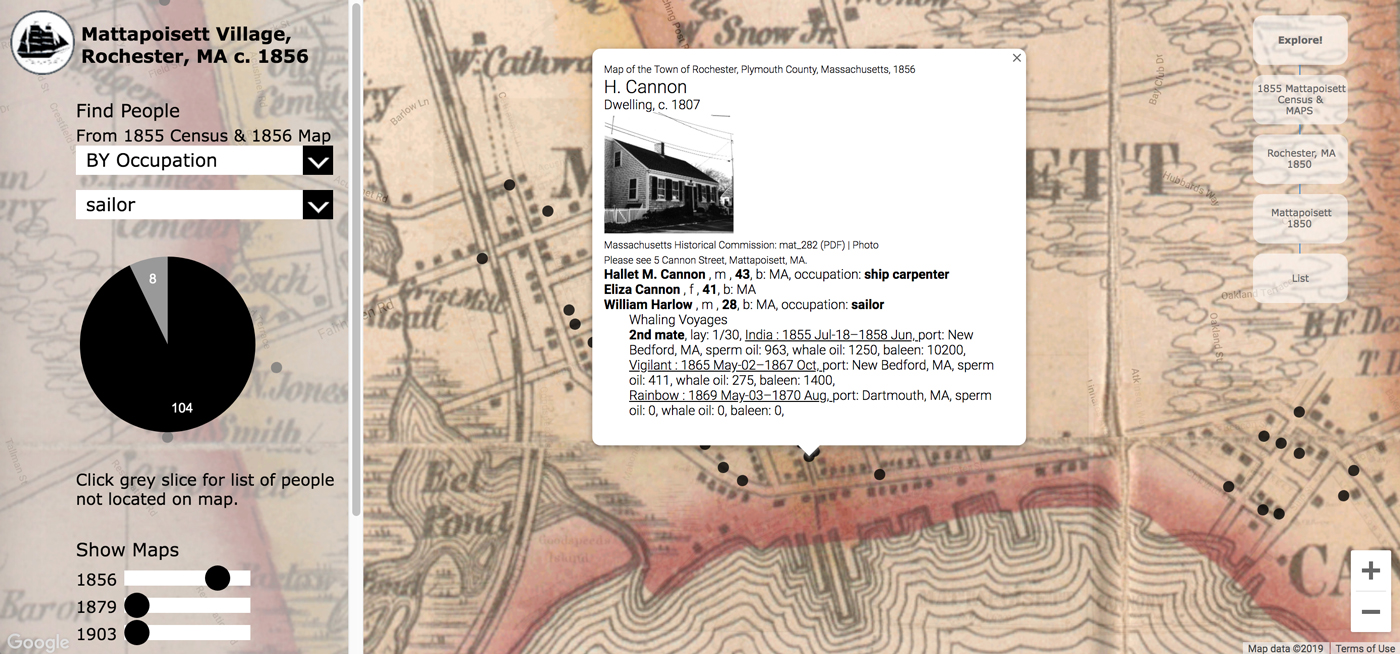 Through an interactive map focusing on village residents, visitors can explore Mattapoisett village c. 1855/1856. Clicking on the map reveals information about the residents, the whaling voyages residents crewed, historic buildings, and related Mattapoisett Museum collection records. Overlaying later town maps shows how the town changed between 1856 and 1903.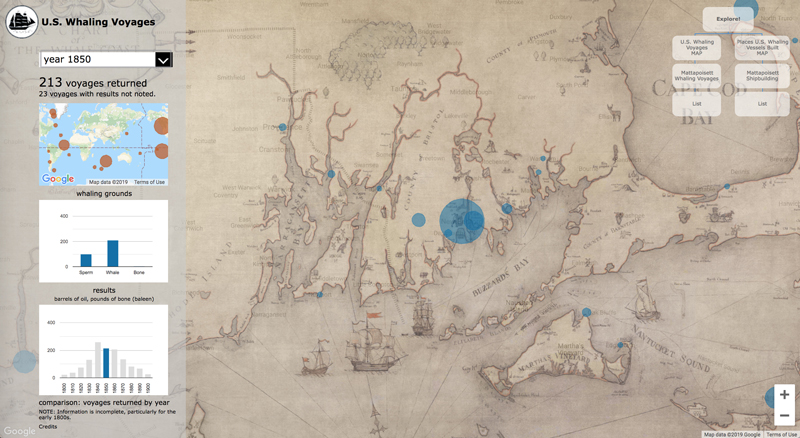 Visualizations summarize the growth of the U.S. whaling and Mattapoisett shipbuilding industries during the 1800s, document changes in occupations, and provide contextualized access to collection images.
The underlying microdata may be viewed online and downloaded.
Mattapoisett Museum: 2014, 2019